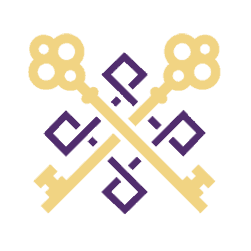 Get answers to frequently asked questions.
Assisted living offers individuals assistance with the activities of daily living—such as dressing, bathing, dining, medication management—while still offering every opportunity for maintaining independence. Residents are free to go about their day, knowing a helping hand is available if needed.
Who would benefit from assisted living?
Any person who would appreciate the peace of mind that comes from knowing assistance is available, whether for daily activities, medication reminders or other daily needs. In addition, if a loved one no longer wishes to live alone, assisted living offers security as well as companionship of good neighbors and a helpful staff.  
Can we decorate our residence?
Absolutely. You are encouraged to add personal mementos and furnishings to give your residence a special touch. Assisted living residence details include bathroom safety features, most utilities, except telephone and premium cable TV, individually controlled thermostat, an emergency response system and are pet-friendly.
What amenities are available at Heritage Village?
Some of our amenities include a terrace with a mountain view, spacious common areas, multipurpose entertainment area and bistro, outdoor fireplace, a cocktail lounge and a library. Services include, but are not limited to, scheduled transportation, housekeeping, landscaping and lawn maintenance, interior and exterior maintenance, and round-the-clock staffing.
Pets are most welcome!  There are a few weight and size restrictions, so just give us a call and we can give you the details.
Is financial assistance available to help cover the costs of assisted living or memory care?
If you are a Veteran or the widow of a Veteran, you may be eligible for a wide variety of benefits available to all U.S. military Veterans. These benefits can help cover the costs of both assisted living and memory care. In addition, many long-term care insurance policies also help cover the costs of assisted living, but you will need to review your specific coverage to be sure.  
What is the difference between forgetfulness, dementia and Alzheimer's disease?
Normal forgetfulness is part of the aging process and usually begins in middle age. However, there is there is a great difference between occasionally forgetting your keys and dementia.  People with dementia cannot retrieve information and in most cases, lose the ability of how to remember.Dementia can be a variety of diagnosis. The most common is Alzheimer's, a severe, progressive loss of recent memory and thinking ability.  
When is living at home no longer an option?
A few factors to watch for: a senior who suddenly stops doing a longtime hobby or withdraws. Sudden weight loss. Change in grooming habits. A house in disorder. An inability to follow conversations. If you suspect that your loved one's memory loss is disrupting their daily routine, it could be time to seek medical advice.
What role does programming and environment play in memory care?
A quality memory care program provides countless benefits such as safety, nutrition and professional support. Activities and programs provide mental stimulation and interaction, especially when drawn from that individual's life experiences. Therapeutic tools such as music and art can awaken the senses and provide moments of personal success. In addition, many memory care residents benefit from the enriching ambiance of a senior living community that also includes independent living and assisted living.
If you are ready for a more carefree, enriching lifestyle with countless opportunities to make new friends, learn, explore and enjoy every day to the fullest, you will want to know about Heritage Village. And we want to know more about you!